WoofBeach SANDS DOG PAW PAD SOUTH ELGIN, IL
BOOK AN APPOINTMENT TODAY FOR DOG PAW PAD SERVICE
CALL 847-243-6970

Our Passion
Here at Woofbeach Cove, our compassionate understanding, patience, and love for dogs goes into every single dog grooming.

Certified Staff
With a fully certified staff we have the skills and knowledge to do that custom cut you've always wanted.

Relaxing Facility
With our beach vibe you can be sure that your dog will come back wanting more and you'll have peace of mind!

Save With Us
Book online now, and remember breed cuts, weird cuts, we do them all.
See you at the beach.
Dog Paw Pad South Elgin, IL
Routine maintenance of Dog Paw Pad South Elgin IL is important for your pet's comfort and well-being. Particularly with active dogs who spend a lot of their time outdoors, dirt, grass, pebbles and other matter can collect within the small spaces between the pads of the feet.
In the winter, small pieces of ices can form in those spaces and result in discomfort. The best solution is to bring your animal companion to WoofBeach Sands so our trained groomers can trim the hair between the pads and lessen the risk of materials getting stuck there. Our experienced team has worked with dogs of all sizes and shapes, so we'll know just how to treat your pet so the experience goes smoothly and without discomfort!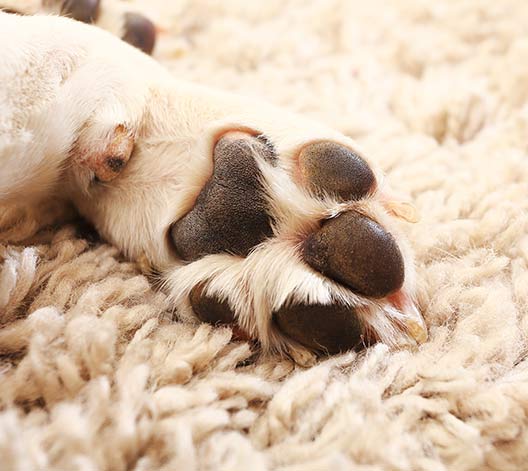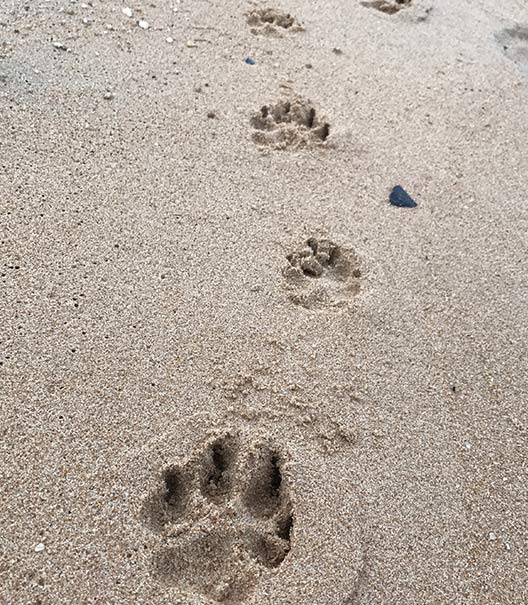 Along with good care for your dog's teeth and fur coat, proper foot care is also essential for canine health. Here are a few interesting facts that you might not about your dog's feet:
*Because dog's foot pads contain fatty tissue, they don't freeze as easily as other tissues. It's what helps dogs tolerate extreme cold. The paws also have sweat glands they helps them keep cool during hot weather.
*If feeling stressed out, some dogs will lick or chew on their feet.
*Get your dog accustomed to having their feet handled. This will make them more relaxed when they visit WoofBeach Sands for Dog Paw Pad South Elgin IL treatment.
*Use caution when spreading rock salt or chemical ice melters on your driveway in the winter: those products can cause irritation to your dog's feet or make them ill if ingested.
*For some dogs, booties are a useful way to minimize exposure to heat and cold.
*Routine professional nail trimming is good for the overall condition of your dog's feet
Healthy Dog Equals Happy Dog
Treatment for Dog Paw Pad South Elgin IL is available by appointment by calling 847-243-6970.
It's also one of the convenient walk-in services offered at WoofBand Sands between 10 a.m. and 3 p.m.